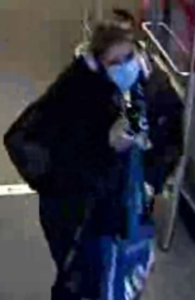 Theft Crime Charges in California
Embezzlement – failing to ring up a sale at your job and pocketing the money could be charged as embezzlement
Credit card fraud – using a card you know to be stolen, or that is not yours and for which you have no authority to use, could be credit card fraud
Identify theft – using someone else's identifying information to obtain credit, employment, or housing, for example, is identify theft
Insurance fraud – claiming a break-in when there wasn't one in order to get the proceeds from an insurance policy, for example
Selling stolen property – selling an item to a pawnshop when you knew, or should have known, the item was stolen may be charged as "selling or receiving stolen property"
Failing to return rented or leased property – keeping a rental car way past the due date to return the car can be a crime.

Arrest Records By County - California (CA)
Theft Crime - Mendocino County, California
A
B
C
D
E
F
G
H
J
K
L
M
N
O
P
Q
R
S
T
U
V
W
Y
Z
Name
Arrest
Photo

Millicen Elizabeth Urbina

Bond: $15000
Arrest Age 21
Clearlake, Mendocino, CA
Arrested Oct 05, 2014
• burglary (theft-ucr) shoplift
• conspiracy two or more personsto commit any crime
Check person's criminal record
Police Records, Case Numbers, Background Search,
Civil Judgments, Contact Information and Much More!
What is the penalty for theft in California?
A misdemeanor sentence results in up to one year in jail and a felony sentence results in prison time of 16 months, two years, or three years. (Cal. Penal Code §§ 487, 490.2 (2020).)