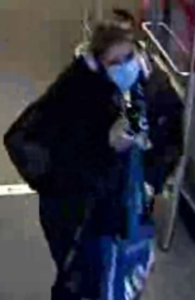 Theft Crime Charges in California
Embezzlement – failing to ring up a sale at your job and pocketing the money could be charged as embezzlement
Credit card fraud – using a card you know to be stolen, or that is not yours and for which you have no authority to use, could be credit card fraud
Identify theft – using someone else's identifying information to obtain credit, employment, or housing, for example, is identify theft
Insurance fraud – claiming a break-in when there wasn't one in order to get the proceeds from an insurance policy, for example
Selling stolen property – selling an item to a pawnshop when you knew, or should have known, the item was stolen may be charged as "selling or receiving stolen property"
Failing to return rented or leased property – keeping a rental car way past the due date to return the car can be a crime.

Arrest Records By County - California (CA)
Theft Crime - Merced County, California
A
B
C
D
E
F
G
H
I
J
K
L
M
N
O
P
Q
R
S
T
U
V
W
X
Y
Z
Roger Anou Xayarath

Arrest Age 23
ᐅMore Information
Arrested Apr 13, 2012
• vehicle or vessel obtained by theft or extortion; purchase or receipt of same notes: time served
• possess controlled substance notes: time served
Mee Xiong

Turlock, Merced, CA
ᐅMore Information
Arrested Apr 13, 2021
• detainer hold for other agency
• failure to appear
• possession of drug paraphernalia
• shoplifting/commercial burglary $950 or less
• petty theft under $400
• attemp stolen veh
• stolen vehicle without owners consent
• grand theft or felony vehicle theft-with prior
• drive suspended/revoked license
• possession of burglary tools
Pha Xiong

Arrest Age 23
Livingston, Merced, CA
ᐅMore Information
Arrested Aug 15, 2014
• theft over $400 notes: court o/r
Tou Ta Xiong

Turlock, Merced, CA
ᐅMore Information
Arrested Jul 13, 2020
• battery on a person
• petty theft
• tamper with vehicle
• conspiracy: conspire to commit any crime
• theft over $400
• burglary - residential
Check person's criminal record
Police Records, Case Numbers, Background Search,
Civil Judgments, Contact Information and Much More!
What is the penalty for theft in California?
A misdemeanor sentence results in up to one year in jail and a felony sentence results in prison time of 16 months, two years, or three years. (Cal. Penal Code §§ 487, 490.2 (2020).)