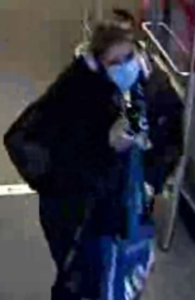 Theft Crime Charges in California
Embezzlement – failing to ring up a sale at your job and pocketing the money could be charged as embezzlement
Credit card fraud – using a card you know to be stolen, or that is not yours and for which you have no authority to use, could be credit card fraud
Identify theft – using someone else's identifying information to obtain credit, employment, or housing, for example, is identify theft
Insurance fraud – claiming a break-in when there wasn't one in order to get the proceeds from an insurance policy, for example
Selling stolen property – selling an item to a pawnshop when you knew, or should have known, the item was stolen may be charged as "selling or receiving stolen property"
Failing to return rented or leased property – keeping a rental car way past the due date to return the car can be a crime.

Arrest Records By County - California (CA)
Theft Crime - Shasta County, California
A
B
C
D
E
F
G
H
I
J
K
L
M
N
O
P
Q
R
S
T
U
V
W
X
Y
Z
Jeanette Jamie Uechi
Dennis John Ultsch

Arrest Age 41
ᐅMore Information
Arrested Jan 03, 2017
• disch.fa.w/gross neg
• prohib own/etc ammo/
• mfg/etc short-barrel
• felon/etc poss/etc f
• viol of prob
• vehicle theft
Brian Christopher Underwood

ᐅMore Information
Arrested Feb 27, 2022
• give false id to po
• failure to appear on misdemeanor charge
• take vehicle w/o owner's consent/vehicle theft
• receive/etc known stolen property
• driv:susp/etc lic:d
Justin Scott Underwood

Arrest Age 34
ᐅMore Information
Arrested Feb 04, 2021
• petty theft
• possess cntl sub
Matthew James Urban

Arrest Age 28
ᐅMore Information
Arrested Feb 10, 2015
• vehicle theft
• poss stolen veh/ves/
• fta on felony charge
Sergio Sylvester Urban

Arrest Age 49
ᐅMore Information
Arrested May 03, 2021
• exhibit deadly weapon other than firearm
• petty theft
• threaten crime with intent to terrorize
Rhyan James Urena

Arrest Age 21
ᐅMore Information
Arrested Dec 02, 2015
• adw/force:possible g
• vehicle theft
Check person's criminal record
Police Records, Case Numbers, Background Search,
Civil Judgments, Contact Information and Much More!
What is the penalty for theft in California?
A misdemeanor sentence results in up to one year in jail and a felony sentence results in prison time of 16 months, two years, or three years. (Cal. Penal Code §§ 487, 490.2 (2020).)