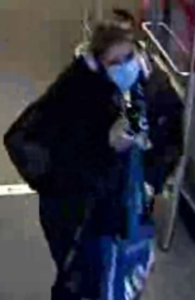 Theft Crime Charges in California
Embezzlement – failing to ring up a sale at your job and pocketing the money could be charged as embezzlement
Credit card fraud – using a card you know to be stolen, or that is not yours and for which you have no authority to use, could be credit card fraud
Identify theft – using someone else's identifying information to obtain credit, employment, or housing, for example, is identify theft
Insurance fraud – claiming a break-in when there wasn't one in order to get the proceeds from an insurance policy, for example
Selling stolen property – selling an item to a pawnshop when you knew, or should have known, the item was stolen may be charged as "selling or receiving stolen property"
Failing to return rented or leased property – keeping a rental car way past the due date to return the car can be a crime.

Arrest Records By County - California (CA)
Theft Crime - Tehama County, California
A
B
C
D
E
F
G
H
J
K
L
M
N
O
P
Q
R
S
T
V
W
Y
Z
Name
Arrest
Photo

Kenneth Blane Eden


Arrest Age 31
Arrested Oct 01, 2012
• pthft w/pr jail:spec ofns notes: open

Monica Lea Edmiston


Arrest Age 25
Arrested Jun 04, 2013
• vehicle theft notes: open

Monica Lea Edmiston

Arrested Jan 27, 2017
• grand theft f notes: open
• bench warrant:fta:felony f notes: open
• burglary m notes: open
• make/pass fictitious check m notes: open

Justin Timothy Edwards


Arrest Age 49
Arrested Apr 23, 2014
• burglary:second degree notes: open
• g/thft: $/labor/property $400+ notes: open
• rec knwn stoln property - $400 notes: open

Michelle Inez Elliott


Arrest Age 40
Arrested Aug 28, 2016
• restitution fines notes: open
• forge/alter veh reg/etc f notes: open
• vehicle theft f notes: open

Joshua Alexander Ellis

Arrested Nov 18, 2017
• grand theft f notes: open
• obtain money/etc by false pretenses [over $40 notes: open

Jessica M Enea

Arrested Sep 02, 2020
• buying or receiving stolen vehicle or equipme notes: open
• vehicle theft f notes: open

Joe Escandon


Arrest Age 30
Arrested May 30, 2013
• petty theft notes: open

Kalie Rae Evans


Arrest Age 29
Arrested Jul 22, 2014
• fta after written promise notes: dismissed
• evading peace officer notes: open
• petty theft: $50- notes: open
• under influence cntl sub notes: open
• bat w/serious bodily inj notes: open
Check person's criminal record
Police Records, Case Numbers, Background Search,
Civil Judgments, Contact Information and Much More!
What is the penalty for theft in California?
A misdemeanor sentence results in up to one year in jail and a felony sentence results in prison time of 16 months, two years, or three years. (Cal. Penal Code §§ 487, 490.2 (2020).)