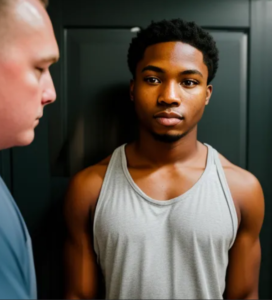 To find recent arrests in Alabama, you can try the following methods:
Alabama Law Enforcement Agency (ALEA) Website: The Alabama Law Enforcement Agency operates the official website (https://www.alea.gov/) where you can access various services and information, including recent arrests. They may provide resources or links to search for arrest records or provide information on how to obtain them.
Local County Sheriff's Office: Each county in Alabama has its own sheriff's office, and they often maintain arrest records for their jurisdiction. You can visit the website or contact the sheriff's office of the specific county you are interested in to inquire about recent arrests. They may have online search tools or provide instructions on how to access arrest records.
Local Police Department: If you are looking for recent arrests within a specific city or town in Alabama, you can contact the local police department. They may have public information officers who can provide details on recent arrests or guide you on how to access arrest records for their jurisdiction.
Local News Sources: Local news outlets, such as newspapers, TV stations, or news websites, often report on recent arrests or provide access to arrest records. Checking the websites or contacting the news outlets that cover the area of interest in Alabama may help you find information on recent arrests.
It's important to keep in mind that the availability of recent arrest information may vary by jurisdiction and agency. Some information may be accessible online, while other records may require in-person visits or formal records requests. Additionally, consider that privacy and legal restrictions may apply when accessing or publishing arrest records. Therefore, it's advisable to consult the specific resources mentioned above or contact the relevant agencies directly for accurate and up-to-date information on recent arrests in Alabama.